TALK GREENVILLE | Feature
The April 2021 issue of Talk Magazine Greenville features an article highlighting our partnership with the new AC Hotel by Marriott here in Greenville. Click through HERE to read the entire article.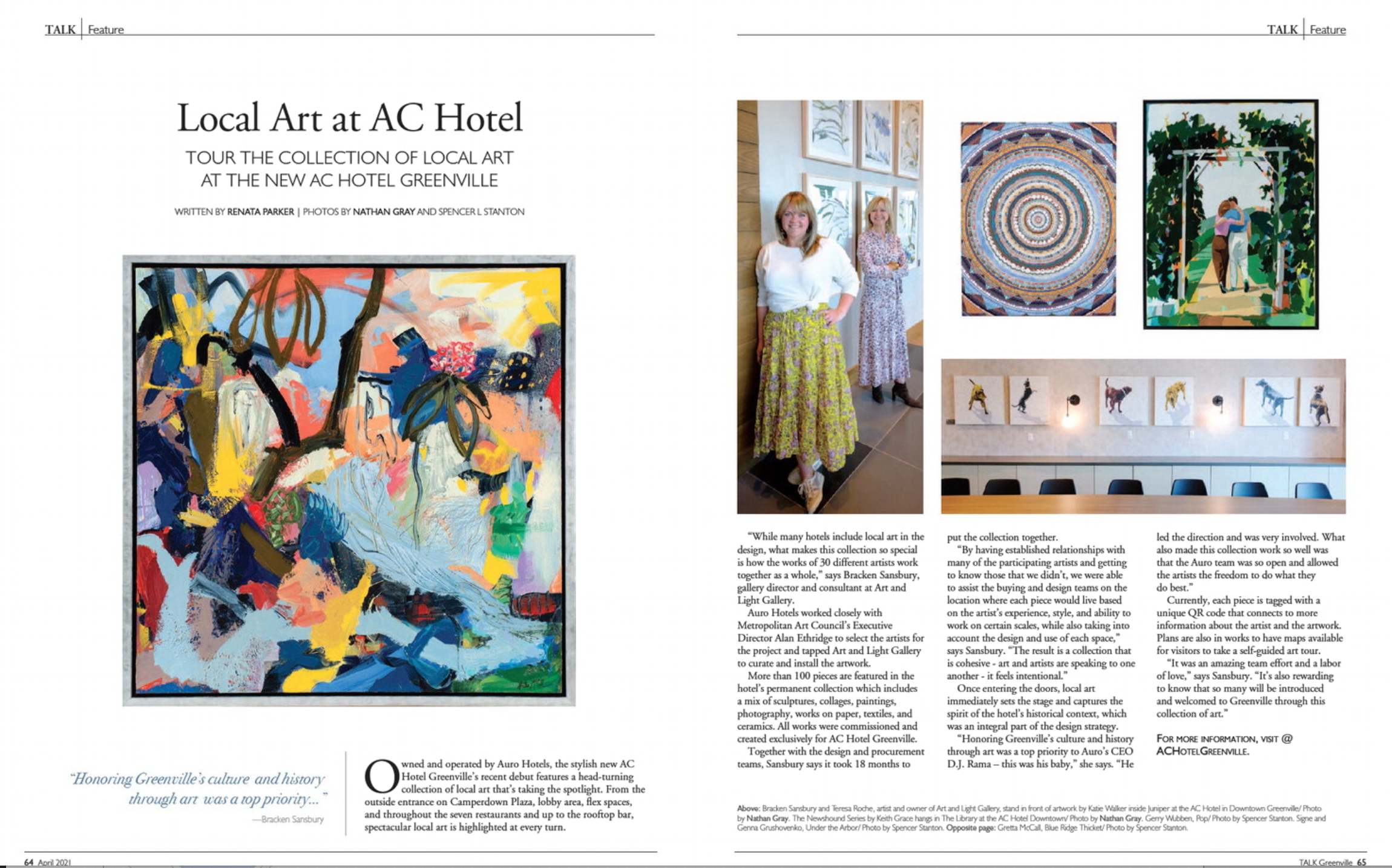 TOWN MAGAZINE | Town Buzz
We are honored to have had a feature in the February 2021 issue of TOWN Magazine. Click through to read the story HERE.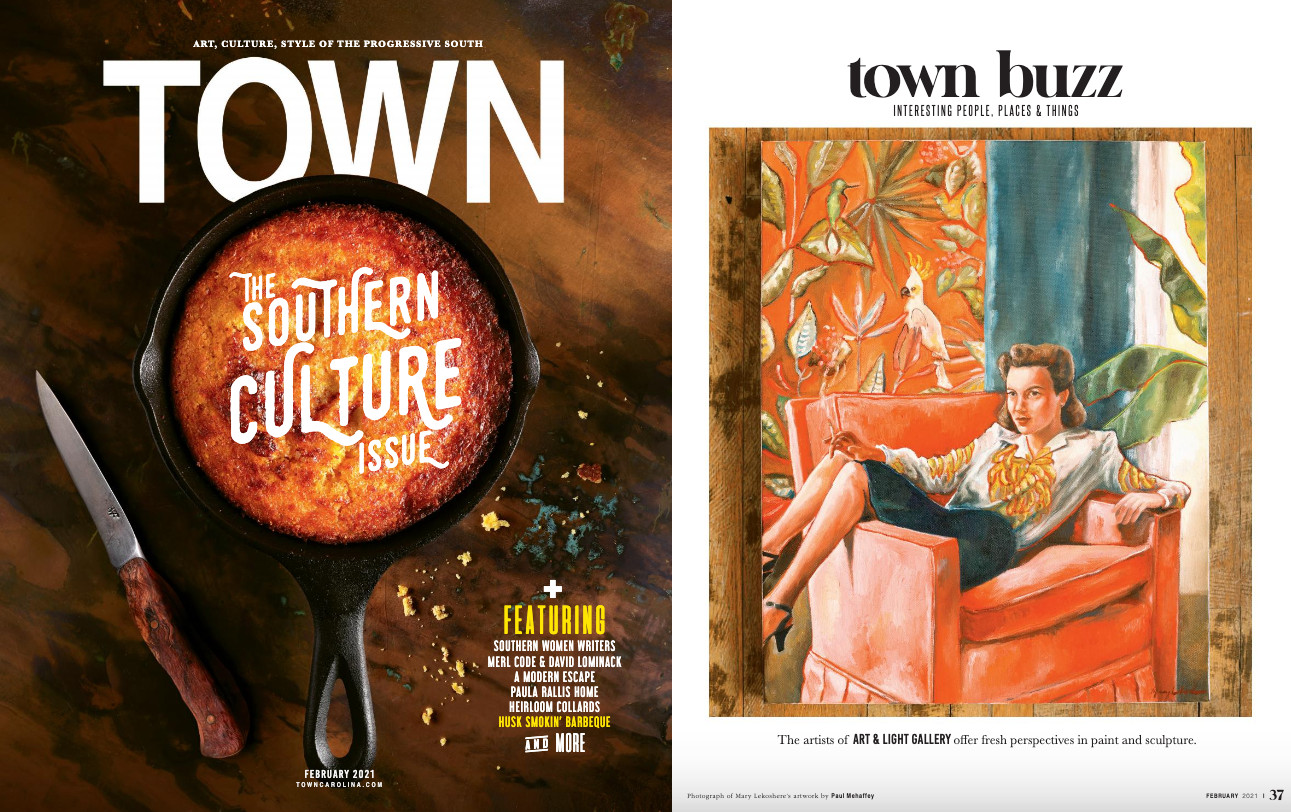 GREENVILLE JOURNAL
Check out the Greenville Journal's story on how artists and galleries have pivoted throughout the pandemic to remain relevant. Our very own, Bracken Sansbury, was quoted. Check it out HERE.