Q&A with Marlise Newman
10/19/2021


Artist, Marlise Newman, is one of two featured artists in our October, 2021 exhibition, NATURAL WONDERS, and to gain a little insight into her artistic practice, day to day in the studio, inspiration and what's next, we sent over a few questions for her to answer.

Q: Have you always been an artist? Tell us your background.
A: I have a distinct memory of a tempera painting of fall leaves I did in first grade. "Mrs. Morgan" made such a big deal out of it and I felt very special. My aunt was a well-known professional artist and so I knew at an early age that art would be my future.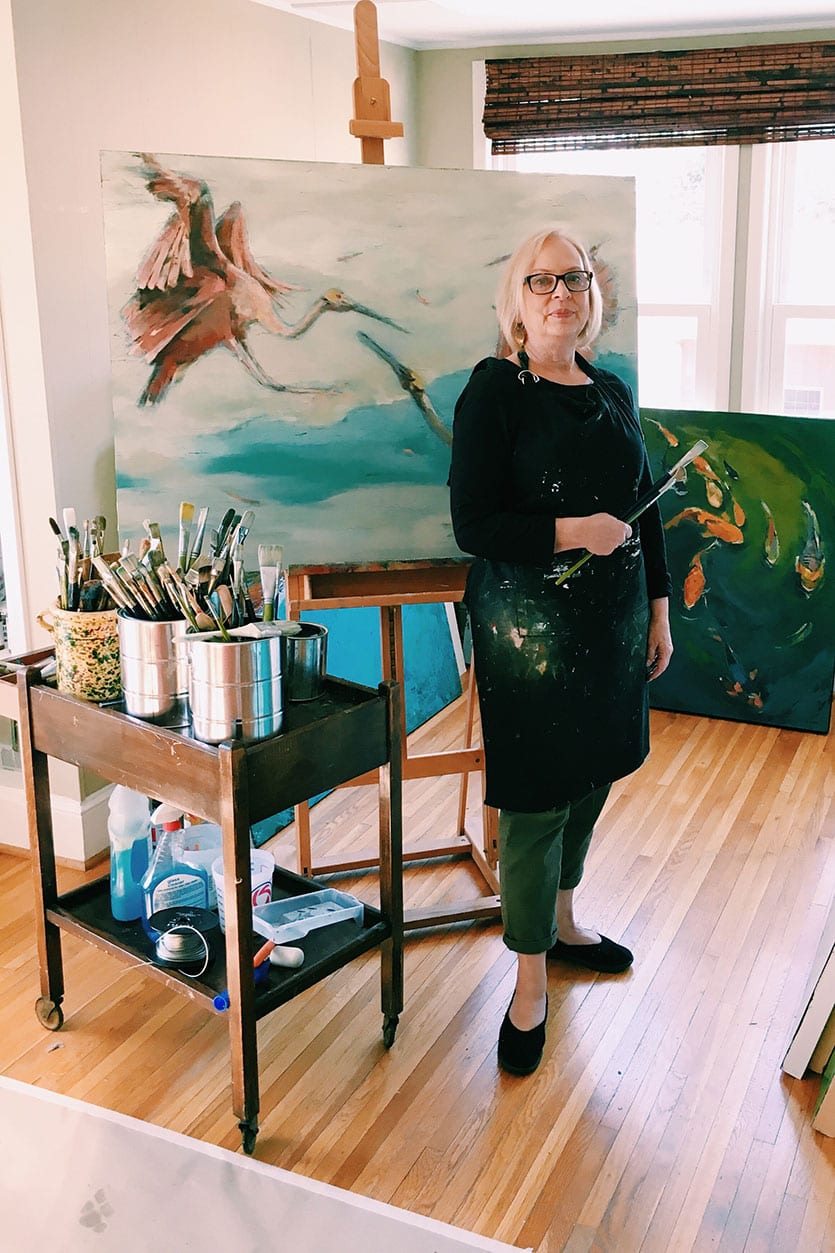 Q: Have you trained as an artist or are you self-taught?
A: Being more of a creative dreamer, I was steered in the direction of advertising art and design so I could make a living. I worked as a graphic designer, then years later became interested in interior design and started my own interior design business. During that period of time I decided to follow in my dear aunt's footsteps and started taking watercolor classes at Queens College in Charlotte… this turned into exploring oils and after many classes, workshops and a life-changing residency I decided to take on life as a full-time painter.
Q: We mostly represent your flora and fauna works, but you have also painted landscapes and boats. What is your favorite imagery to paint?
A: I do love the flora and fauna works-and have some ideas to revisit both the landscapes and boats with the abstracted style that you can see in my present series.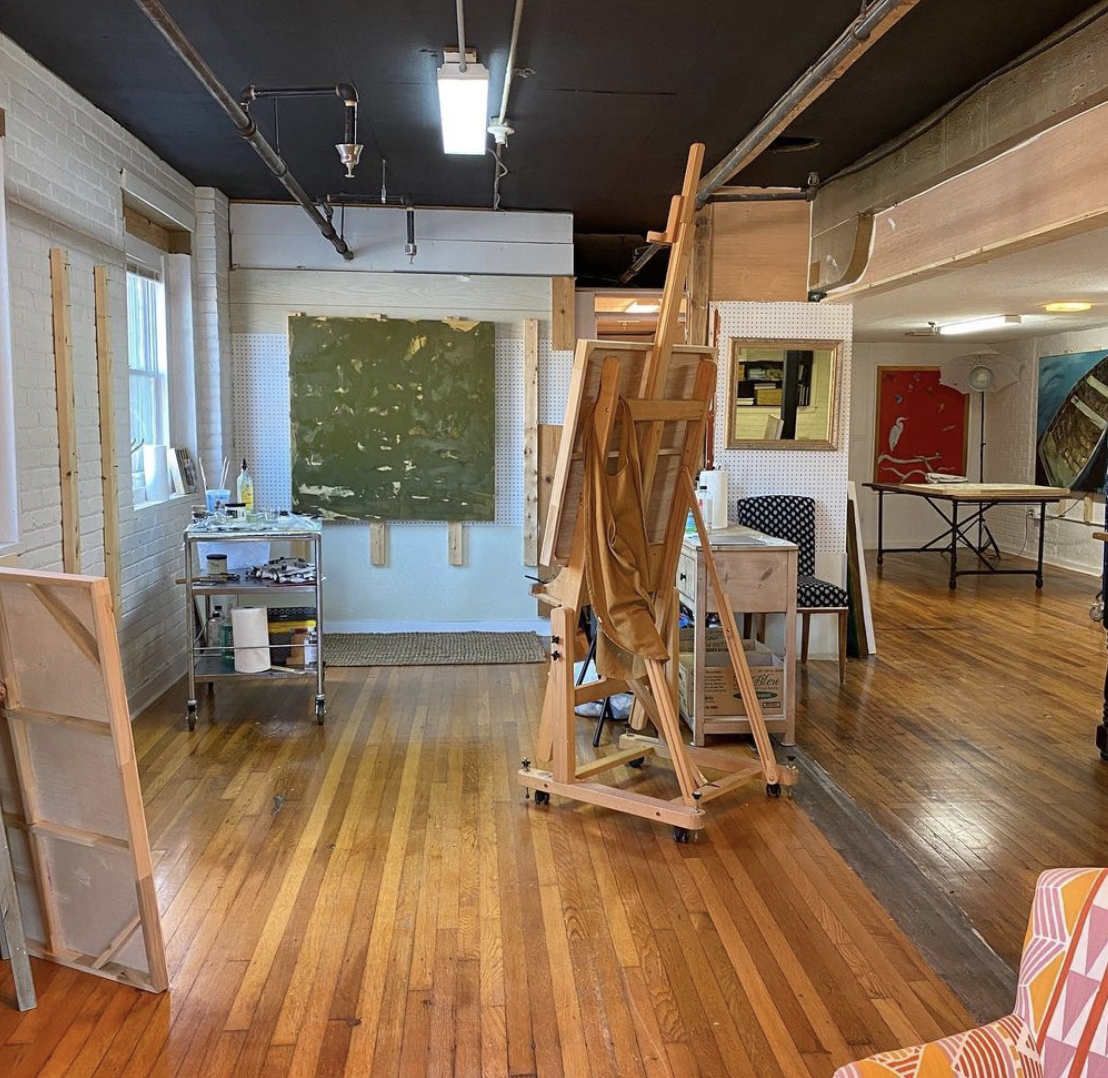 Q: What is a typical studio day like for you? Do you have any rituals to get you inspired?
A: I like to set myself up with several works in progress so I'm not tied to one piece… I think I have a little attention deficit and like to have lots of options to work on. I usually come in and get set up with music, podcast or audible book and get going. On Mondays I water plants and do a little cleaning and prepping before getting started. I like a fairly neat and organized studio. My new space is particularly inspiring to me… great north light, downtown hustle bustle…tall ceilings...
Q: Where do you gain your inspiration?
A: Sometimes when I'm reading, and it could be almost anything, words inspire me. I love it when the title of a painting comes to me before I even paint. I'm inspired by other art and artists and interior design… taking cues from the palettes and beautifully designed spaces…and of course nature!
Q: For your duet show with Laurel Siwicki, did you work from a general theme or collaborate more intensely?
A: Honestly I was very inspired by Laurel's work.. we both interpret nature's beauty in different mediums. After we decided on the theme "Natural Wonders" I think especially my palette and technique was influenced by the word "natural". Some day just for fun, I'd like to do a painting of one of her sculptures...
Q: What is next for you? Will you be branching into new styles/themes or continue in your current direction?
A: Yes and Yes! I'm always looking for ways and inspiration to move to different levels of excellence.
Q: What advice would you give a budding artist?
A: Put in the hours and learn everything you can!