Building an Inviting Workplace with NHE
11/19/2020
At A&L, we are believers in art. Art can not only add color and some beauty to a space, it can inspire as well as make a corporate space feel more like a place employees and clients want to be.
When NHE, Inc approached us about putting together an art plan for their new offices, we couldn't wait to get stared.
After touring their offices and speaking with their team about what they would like to see, we went to work on selecting a few options for their space. Once artist selections were made, we set out to find the pieces that were available and commission works that were size and space specific. The result is a colorful and inviting office space with energy and life.
A Show-Stopping Abstract
One of the spaces inside the NHE offices is their "living room." If you need a break from your desk or have a brainstorming sesh planned, here's this is the spot. What better way to get those creative juices flowing than with a large-scale, mural-sized abstract by Josh Jensen? This beauty measures 6' x 8' and was no small feat to make happen, but it's oh-so-perfect!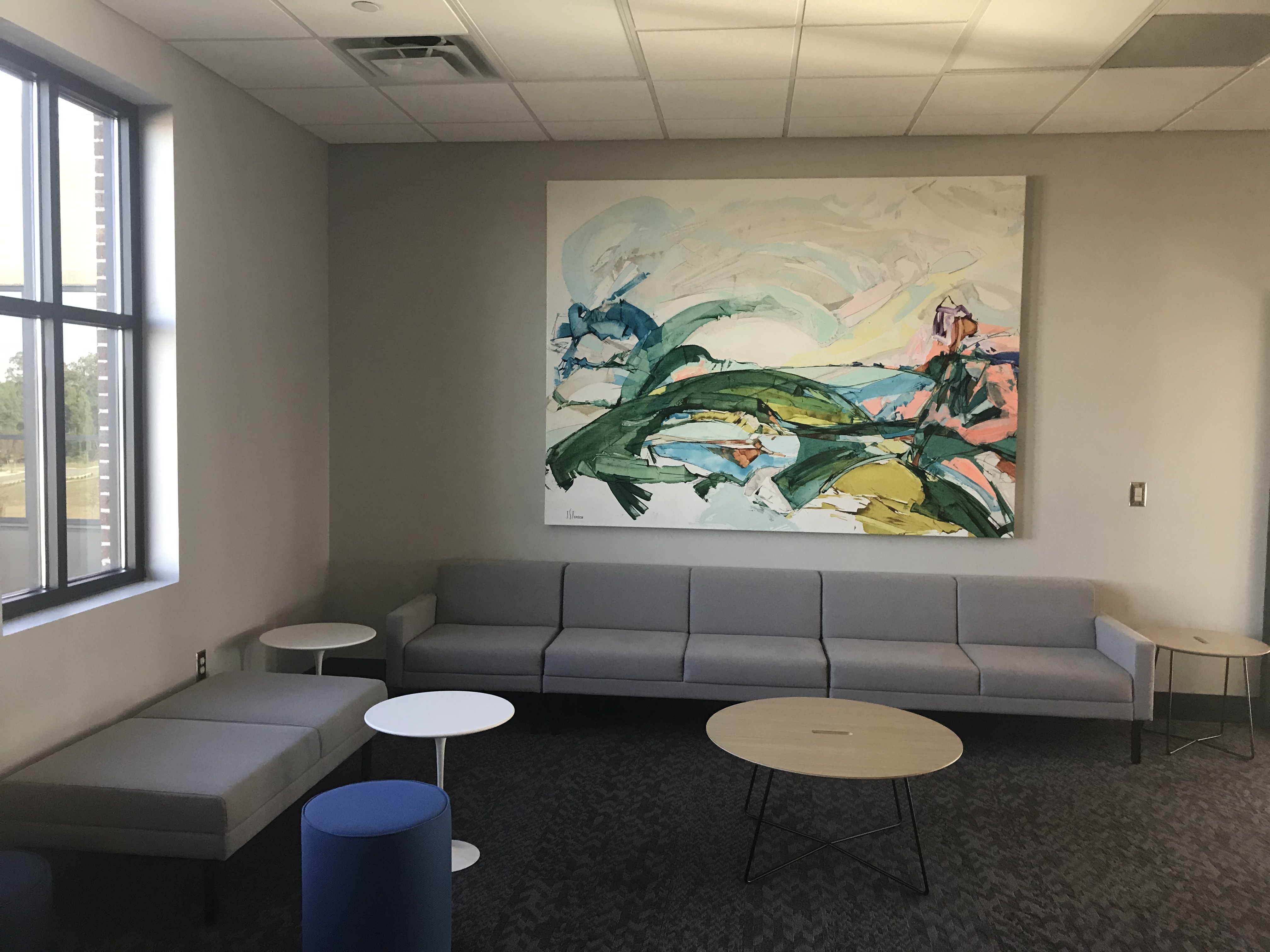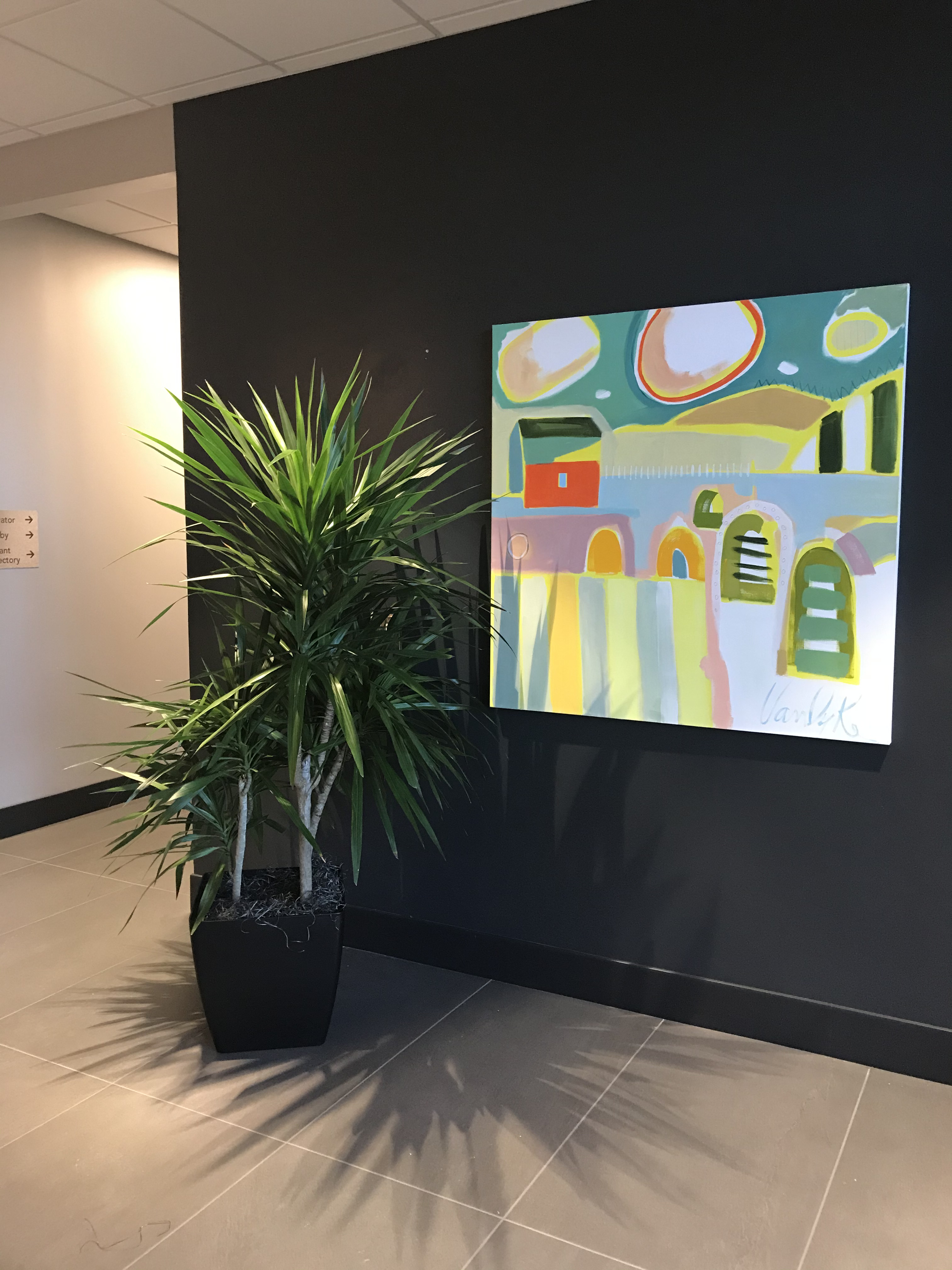 Bringing bold color to the lobby space makes for a welcoming space from the minute you walk through the door. This Rachael Van Dyke is right at home here.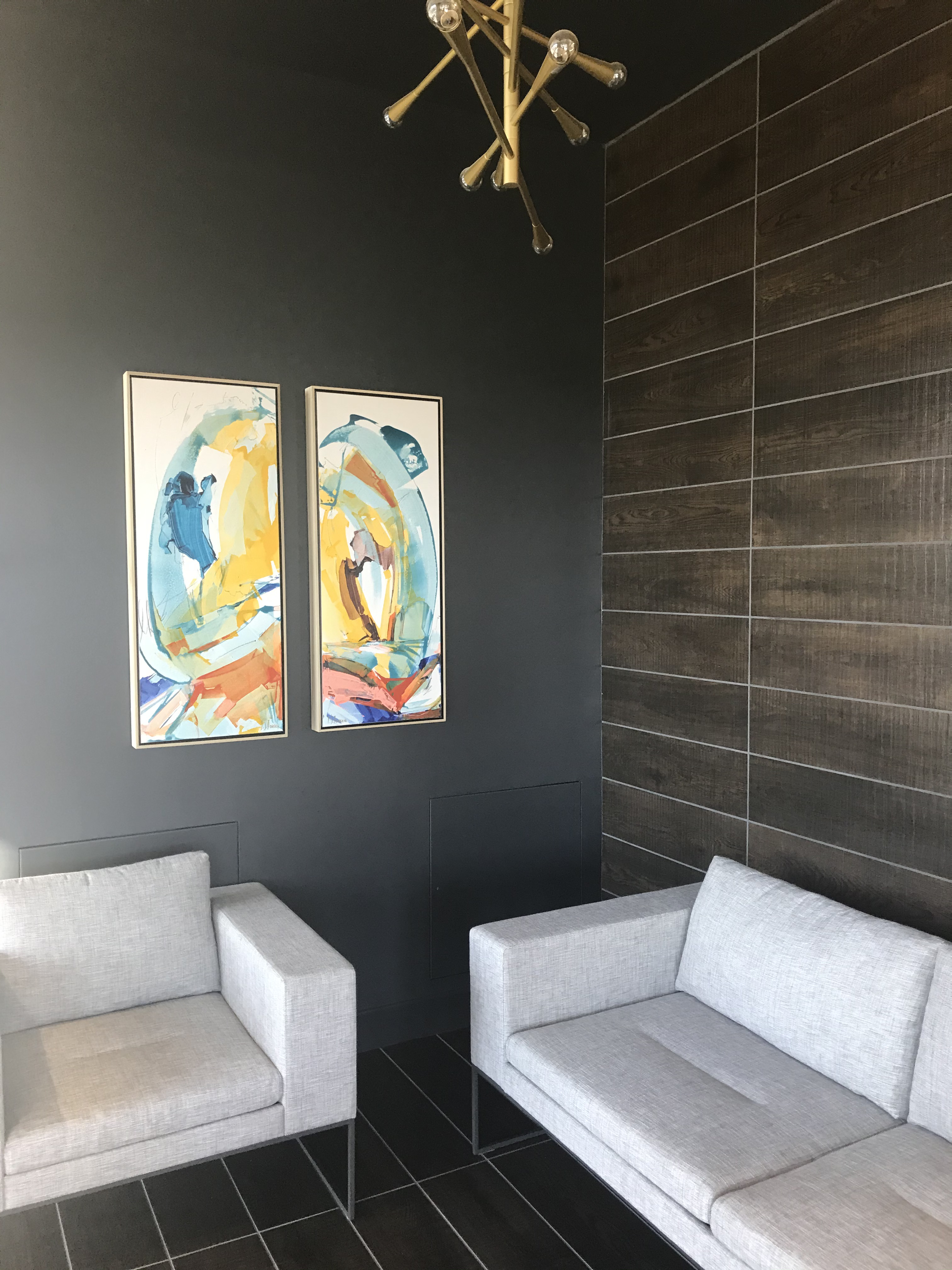 Repeating the work of Josh Jensen throughout the building creates a cohesive look from space to space.


We worked with artist Eva Magill Oliver to create works that were soft and not distracting for meetings in intimate conference room spaces, while still colorful and engaging. These conference rooms are side-by-side and visible through glass from the lobby area.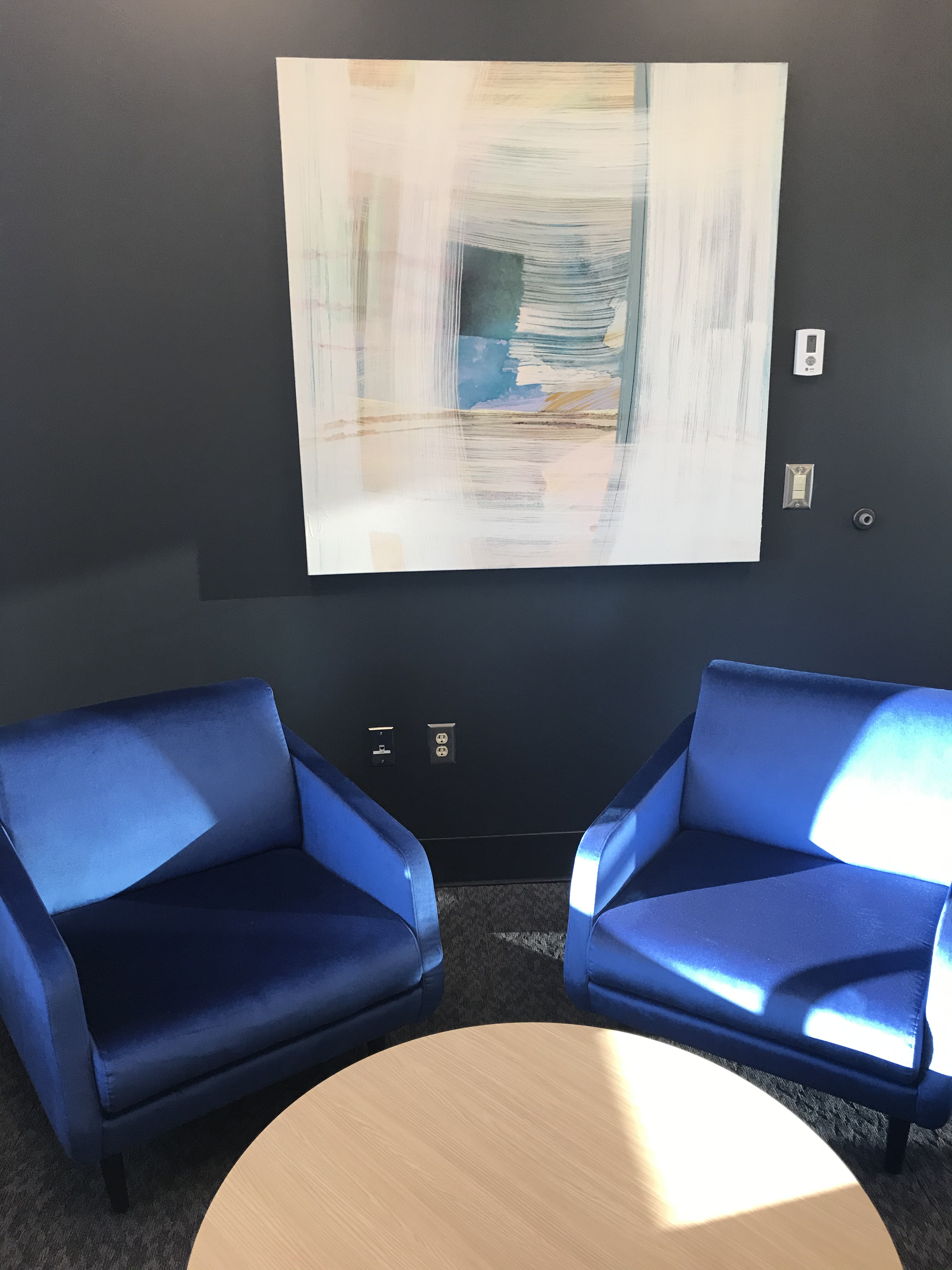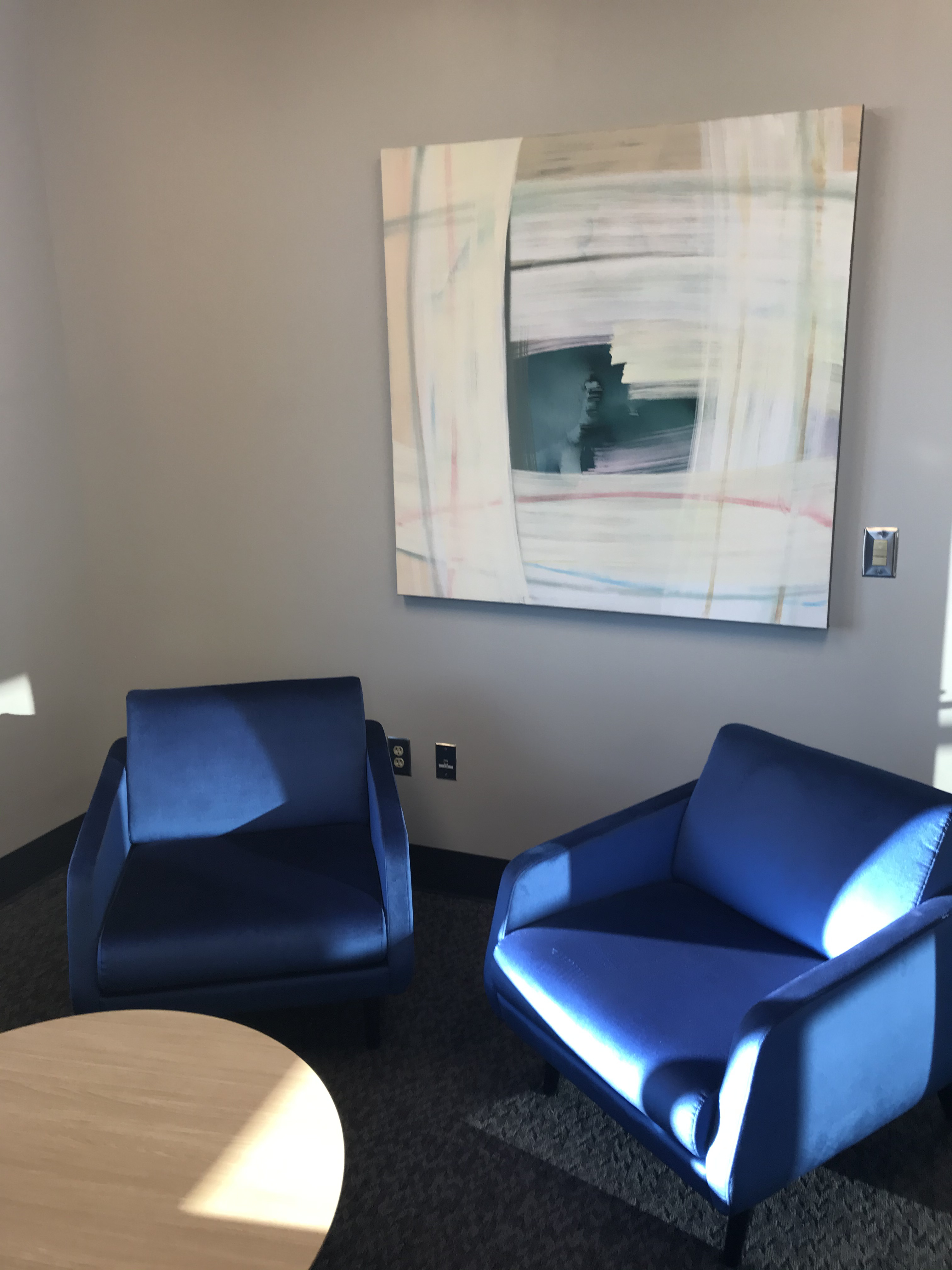 Often with larger installations, the artwork rolls in over time. Stay tuned to see our next installation for NHE coming soon....
If you're interested in learning more about our corporate art services, get in touch by clicking HERE.